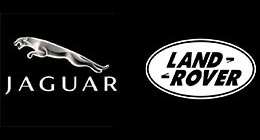 EPIC'S STAFFING AGENCY OF A MONTH-LONG, SET-THE-PACE EVENT TO LAUNCH THE AUTOMAKER'S SUV AT HOMESTEAD SPEEDWAY AND PORT OF MIAMI.
Thanks, Anthony! It was very good to work with you and the staff was great and a pleasure to work with. Great attitude and work ethic, which is always refreshing.
Epic Staffing understands our expectations. They provide individuals who are focused and dependable.
We received amazing feedback about your staff. Thank you again for the wonderful service.
The staff was wonderful and cooperative and very nice to work with. Thank you so much! I am happy that we were able to work together.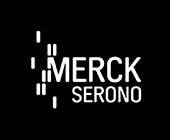 LATIN AMERICAN ONCOLOGY CONFERENCE IN BOGOTA, COLOMBIA
Organizing conferences abroad can often be a hassle. I wouldn't choose any other agency than EPIC to provide staffing services. I was approached by many international agencies that wanted my business, but I have always been pleased with your staff's hospitality. Thank you once again!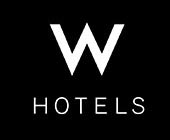 The EPIC staff was awesome. We appreciated you guys jumping in and look forward to working together in the future.
HOLIDAY PARTY, ROYAL CARIBBEAN HEADQUARTERS, MIAMI
Thank you to your staff for throwing a great party. We are all wondering how you will outdo yourself next year!
ERNST & YOUNG
EPIC STAFFING AGENCY has staffed many events for high-profile clients of mine from Europe and the United States. Andre is very personable and is focused on providing high-quality services with a creative and distinguishing touch.
FULL TIME BUTLER SERVICES AT ALAN FAENA RESIDENCE
Please note that Alan Faena and Ximena (Ciminos) are very happy! It is a pleasure to work with you.
SPORTEL AMERICA CONVENTION AT JW MARRIOTT MARQUIS MIAMI
Your staff was absolutely fantastic and a very positive presence for my company. They were the perfect mix of professional and friendly. When I plan my next trip to Miami and find myself in need of similar assistance, I won't look any further than EPIC STAFFING AGENCY!
MERCK MEDICAL CONFERENCE AT JW MARRIOTT
Congratulations on your team. They were outstanding and a pleasure. Looking forward to continuing to work together.

BIZBASH LIVE | Miami & NYC 2014, 2015, 2016, 2017 & 2018
Your staff, as always, did a great job. They are all so courteous and customer friendly. We so much appreciate your being willing and able to accommodate us for our extra needs on the spot. Please accept my personal thank you for your part in making BizBash Live a great experience for attendees!
DESTINATION FASHION AT BAL HARBOUR SHOPS
Please thank your whole team for truly helping us to make this a great event. It is always fun and refreshing to work with real professionals who have a passion for the work.
UNBOUNDED CONFERENCE AT WESTIN RESORT FORT LAUDERDALE
I wanted to say a big thank you for the stellar work your team did for us last week. We simply could not have done it without you. The room monitors were crucial to the program and they helped make it a true success. Registration staff was great, too, and very courteous to participants. Anthony really went above and beyond for us taking the stress out of several situations and off of my hands. That doesn't happen very often.

JW MARRIOTT MIAMI
It was a pleasure to work with you and the EPIC team. You and your team provided great service. I look forward to building a business relationship with you and your company.
PROCTER & GAMBLE CONFERENCE AT FONTAINEBLEAU HOTEL
EPIC Staffing Agency is my go to, always professional, always on time, and willing to do anything to make my event a success!

Thank you for your support in the FRLA Golf Tournament. Your staff was extremely helpful and went beyond their roles and duties for the event.

ST. JUDE CHILDREN'S RESEARCH HOSPITAL GALA AT BONNET HOUSE MUSEUM & GARDENS
It was a pleasure working with you. Your attention to detail and willingness to collaborate was excellent. Your team played a big role in the experience our guests had. I want to thank you again for offering a great service and I look forward to working with your team again. Thank you!

SET UP & BREAK DOWN STAFF
All I can say is that I was extremely satisfied with the punctuality and productivity of their staff. They were very mindful of working in a timely matter while respecting the venue's protocol. Scott and Andre are wonderful people to work with and very willing to accommodate their client's needs and I am looking forward to many other opportunities.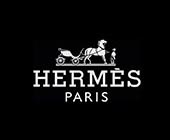 HERMES EVENT AT THE PALM BEACH INTERNATIONAL EQUESTRIAN CENTER
I received reports back from our event that your staff was wonderful. They arrived on time, groomed perfectly, and were eager to work! I really appreciate all of your hard work. I will be sure to use your company for future events.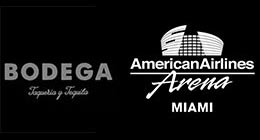 Thank you for always so accommodating to us on short notice with a reliable and well-presented team.
NEIMAN MARCUS FASHION SHOW
The staff was very pleased. Your team did a great job for us. They acted and look very professional, arrived early and were easy to work with. Thank you, again!
Just a quick note to let you know that our event went very well and I was extremely pleased with your staff. Everyone was timely, professional, pleasant, positive, motivated, and attentive. The high standards you have is noticeable and carries through in your personnel's performance from start to finish. I particularly enjoyed working with Jacob and Jean. They rallied for me and really took charge. Please extended my gratitude to the team. Thank you!
TIFFANY & CO. GRAND OPENING
I apologize for not contacting you sooner, but my reaction to the staff that you provided to us has not fizzled. The group was attentive, gracious, and diligent. There were a few staff members that stood out. Renan was on point and eager to carry out all of my requests, following up throughout the evening to ensure that I was kept apprised of everything. Hugo, in the back of the house, was remarkable. I hope this experience repeats itself many, many times in the coming months.
FAENA HOTEL MIAMI BEACH GRAND OPENING
EPIC's staff really makes an impression.
JEFF GORDON VIP EVENT AT VERSACE MANSION
We love working with EPIC STAFFING AGENCY and hope to have many more successful events together.
WODCON XXI CONFERENCE AT HYATT REGENCY MIAMI
I loved working with your staff, and if I had a budget big enough I would bring them with me to every convention. They are all very professional and experienced.
EPIC Partial List of Clients
CLIENTS AND TESTIMONIALS