EPIC'S STAFFING AGENCY OF A MONTH-LONG, SET-THE-PACE EVENT TO LAUNCH THE AUTOMAKER'S SUV AT HOMESTEAD SPEEDWAY AND PORT OF MIAMI.
Thanks, Anthony! It was very good to work with you and the staff was great and a pleasure to work with. Great attitude and work ethic, which is always refreshing.
---
ALI WRIGTON
JAGUAR LAND ROVER GLOBAL EVENT TEAM PROJECT MANAGER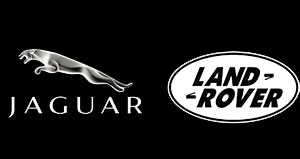 Epic Staffing understands our expectations. They provide individuals who are focused and dependable.
---
JOSHUA SUMMERS
VICE PRESIDENT OF OPERATIONS – FOOD AND BEVERAGE AT FONTAINEBLEAU MIAMI BEACH
The staff was wonderful and cooperative and very nice to work with. Thank you so much! I am happy that we were able to work together.
---
ADELEE V. CABRERA
STARR EVENTS | PAMM MUSEUM | YOUNG ARTS | REGIONAL DIRECTOR
VENICE MAGAZINE LAUNCH PARTY
The EPIC staff was awesome. We appreciated you guys jumping in and look forward to working together in the future.
---
SUSAN PENROD
AT PR, MARKETING AND SPECIAL EVENTS CONSULTANT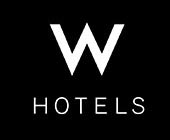 ERNST & YOUNG
EPIC STAFFING AGENCY has staffed many events for high-profile clients of mine from Europe and the United States. Andre is very personable and is focused on providing high-quality services with a creative and distinguishing touch.
---
PAULO ESPINDULA
EY EXECUTIVE DIRECTOR
SPORTEL AMERICA CONVENTION AT JW MARRIOTT MARQUIS MIAMI
Your staff was absolutely fantastic and a very positive presence for my company. They were the perfect mix of professional and friendly. When I plan my next trip to Miami and find myself in need of similar assistance, I won't look any further than EPIC STAFFING AGENCY!
---
HENRY BIRTLES ASSOCIATES
BROADCAST MEDIA
BIZBASH LIVE | Miami & NYC 2014, 2015, 2016, 2017 & 2018
Your staff, as always, did a great job. They are all so courteous and customer friendly. We so much appreciate your being willing and able to accommodate us for our extra needs on the spot. Please accept my personal thank you for your part in making BizBash Live a great experience for attendees!
---
ANN G. KEUSCH
BIZBASH VICE PRESIDENT & PUBLISHER, SOUTHEAST REGION
FAENA HOTEL ART BASEL
We love, love, love them!
---
TONYA SANCHEZ
EVENTS DIRECTOR, DISTRICT AT FAENA HOTEL + UNIVERSE
We received amazing feedback about your staff. Thank you again for the wonderful service.
---
NICOLE PONCE
A JOY WALLACE DESIGN & SPECIAL EVENTS
LATIN AMERICAN ONCOLOGY CONFERENCE IN BOGOTA, COLOMBIA
Organizing conferences abroad can often be a hassle. I wouldn't choose any other agency than EPIC to provide staffing services. I was approached by many international agencies that wanted my business, but I have always been pleased with your staff's hospitality. Thank you once again!
---
FLAVIO PRISCO
MERCK SERONO
HOLIDAY PARTY, ROYAL CARIBBEAN HEADQUARTERS, MIAMI
Thank you to your staff for throwing a great party. We are all wondering how you will outdo yourself next year!
---
MEGAN SHAW
ROYAL CARIBBEAN | ACCOUNT MANAGER, GLOBAL TOUR OPERATIONS
FULL TIME BUTLER SERVICES AT ALAN FAENA RESIDENCE
Please note that Alan Faena and Ximena (Ciminos) are very happy! It is a pleasure to work with you.
---
CARLA ANTONELLA BISIO
ALAN FAENA SERVICE MANAGER
MERCK MEDICAL CONFERENCE AT JW MARRIOTT
Congratulations on your team. They were outstanding and a pleasure. Looking forward to continuing to work together.
---
FLAVIO PRISCO
MERCK SERONO
TAG HEUER GRAND OPENING
You're doing a great job! You're untouchable!
---
KARLA DASCAL
KARLA CONCEPTUAL EVENT EXPERIENCES

DESTINATION FASHION AT BAL HARBOUR SHOPS
Please thank your whole team for truly helping us to make this a great event. It is always fun and refreshing to work with real professionals who have a passion for the work.
---
SCOTT DAFFRON
BARTON G VICE PRESIDENT, SPORTS AND ENTERTAINMENT

CLIENTS AND TESTIMONIALS