EPIC STAFFING AGENCY raises the bar on Event – Conference Staffing and Executive Hospitality Recruitment in the 21st century.
We pride ourselves on being artists in the staffing industry. Our clients don't believe in a one size fits all approach, and neither do we. That's why EPIC Staffing Agency is the "go-to" agency for some of the most distinguished 500 fortune companies in the world. Our exceptionally impeccable service personnel are made up of top candidates hand-picked to thorough standards.
EPIC STAFFING AGENCY IS BOUTIQUE IN ITS APPROACH, BUT THERE'S NOTHING SMALL ABOUT THE COMPANY.
WHY EPIC?
What sets us apart is our dedication to mindset. We consistently ask the question: "What do our clients want their customers to experience, and how can we represent that?" Even before we begin the recruitment process, we do our research to understand our clients' culture. Trusted, respected, hospitality industry leaders, our mission is to make sure the impression we make is as memorable as the people we represent.
WHAT SETS US APART?
EPIC's Match Assessment formula is a state-of-the-art skills evaluation system created by professionals who have worked in the hospitality industry. Finding top talent requires time, the right tools, and the ability to align the right candidate with workplace culture. We don't just match a resume with a job description – we pair the perfect candidate with the right position. As partners, we work in tandem with our clients to get the right results.
WHAT WE DO
We offer solutions in staffing, in training, and putting teams together to create that are a perfect fit. It's all done seamlessly, so that the process, from ground up to opening lets you concentrate on the bigger picture. We're a boutique agency working one-on-one with our clients to ensure that their brand message, concept, and style of service is always in the forefront of everything we do.
Temporary Staffing Services | Executive Recruitment Services | Human Resources Consulting Services
INDUSTRIES
Hotels | Restaurants | Catering Companies | Museums | Convention Centers | Destination Management Companies | Cruise lines | Luxury Retail.
WHERE WE PROVIDE OUR SERVICES
Event-Conference Staffing Services: Miami & New York City
Executive Hospitality Recruitment Services: Regionally, Nationally & Internationally.
AGENCY BENEFITS & ADDED VALUE
Sought after by Fortune 500 companies because of adherence to Excellence and Standards in Staffing Services and Executive Hospitality Recruitment.
Unique Match Assessment formula to identify, then pair the perfect candidate with the right culture.
EPIC UNIVERSITY®, a highly specialized recruitment and training program, developed by top culinary and service professionals.
Skill enhancement program that aligns professional mentors with team members to ensure proper skills for serving an elite clientele.
Each team member hand-selected for professionalism, intelligence and personality plus.
An unprecedented 96.4 percent placement success ratio.
Eliminate the frustration of hiring someone who isn't right for the job.
Save time and money with accurate placement.
Reduce turnover.
Spend less on hiring and training costs.
Improve workforce quality and productivity.
Shorten hiring timeline.
Control costs.
Avoid liabilities.
Meet the EPIC STAFFING AGENCY Team
ANDRE LIRA | Founder & President
Andre Lira, founder and president of EPIC Staffing Agency, is an intuitive visionary, entrepreneur, and leader in the hospitality staffing and recruitment sector. After years of working in every facet of the hospitality industry, Mr. Lira found that what was frequently missing in the industry was a particular standard of service that encompassed the exceptional and extraordinary. He had the idea to create an event staffing and hospitality recruitment agency that would aspire to a luxury level of service, be dedicated to its consistency, and, above all, surpass expectations.
The entrepreneur has developed an original formula, EPIC University, a one of a kind results-oriented training that ensures team members achieve excellence and deliver results. This was created from his own credo for success: Superior customer service, which is achieved through leadership, teamwork, well-polished communication skills, and an unwavering desire to deliver perfection. The company has grown to include servicing a roster that features some of the most recognizable Fortune 500 businesses. EPIC continues to set the standard for industry staffing and recruitment services.
"AT THE END OF THE DAY, I KNOW THAT OUR CLIENTS ARE SATISFIED
AND THAT OUR TEAM MEMBERS HAVE MADE A DIFFERENCE." – ANDRE LIRA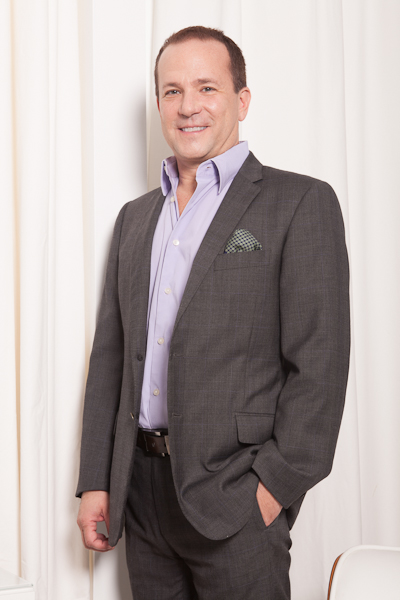 SCOTT ALLCOCK
Director of Operations
New York – Miami
SANTIAGO GUERRA
Office & Staff Manager
CHERIE PICKETT
Event & Staff Supervisor
About Us