The hospitality industry is expected to grow year over year, and the demand for professional, experienced leadership is in high demand.
Partnered with Florida Restaurant & Lodging Association, Epic Staffing Agency supplied staff for the annual Golf Fundraiser inside of the famous Biltmore Hotel in Coral Gables.
Epic Staffing Agency was humbled to be part of an incredible event. "One hundred percent of the proceeds from today's event will help supply much needed equipment, text books and curriculum as well as scholarships for students in the ProStart Culinary Programs. I think it's important that organizations that fuel our place within the economy be supported by their community. I am so impressed with the turnout this year, and really proud Epic Staffing Agency could help make such an upscale event come to life," said Anthony Wark, Director of Operations for Epic Staffing Agency.
Epic Staffing Agency provided Meet & Greet and Registration staff for the event.  The tournament has been very successful over the past three years, and continues to be the mainstay for restaurant and lodging leaders including 50 Eggs, Menin Hospitality, Joe's Stone Crab, Jungle Island, JR United Industries, Brooklyn Water Bagels, Tokyo Blue, Miami Culinary Institute, Hersha Hotels and many more.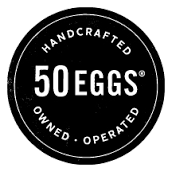 For additional information, please call 786.646.9288 or 844.374.EPIC (3742).
---
MEDIA/PUBLICITY CONTACT:
Scott Allcock, Principal
EXCEL CREATIVE GROUP
Office: 888.503.1115