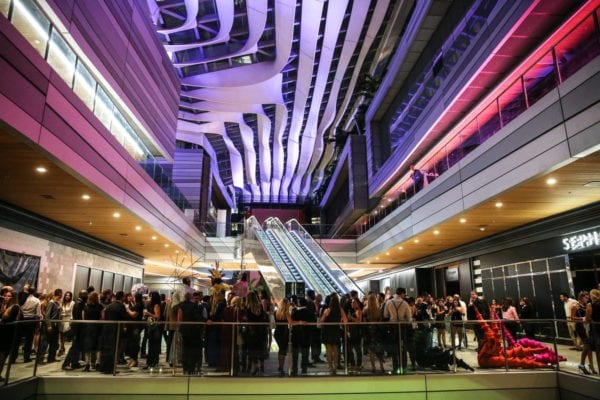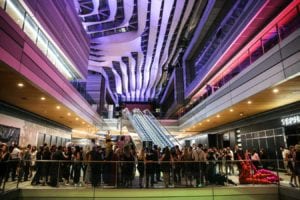 With Miami native, Mr. Wonderful, aka Pitbull kicking off the evening, plus an eight-piece marching band and bubbles and Champagne, Swire Properties debuted its Brickell City Centre in A-class style. When only the best would do, Swire called upon EPIC Staffing Agency to carry out that same exclusive style as hosts for the 1,500-plus invited guests to the event.
EPIC's top Brand Ambassadors greeted guests, from the moment they arrived with anxious anticipation to see the new three story indoor-outdoor shopping complex to accompanying guests throughout the venue during the event. EPIC's service professionals kept guests' glasses full of the night's appropriately festive drink du jour, Perrier Jouet Champagne. "This was a grand scale event," said one of EPIS's managers, Jaymie Quijada. "The development has been the talk of Miami for the past three years. To be part of its grand opening, we were honored, but, as always, exceeded expectations by being at the top of our game. "
Female brand ambassadors and service professionals were dressed in chic black cocktail dresses while their counterparts handsomely sported black button down shirts, and black skinny ties.
For EPIC Staffing Agency the event, held on Wednesday, November 2nd, was a full-scale operation, coordinating multiple roles required including food and beverage, hospitality and restroom attendants.
The three story retail complex is anchored by Saks Fifth Avenue and more than 100 retail stores including Cole Haan, Intermix, Mirto, Westime, Chopard, NEST Casa, Adolpho Dominguez, Giuseppe Zanotit Design, Bally, Kiton, and Armani. A Cinemex dine-in movie theater will also part of the shopping complex's entertainment experience.
MEDIA/PUBLICITY CONTACT:
Scott Allcock, Principal
EXCEL CREATIVE GROUP
Office: 888.503.1115