FOR IMMEDIATE RELEASE***
Miami, FL (May 31, 2016) – Epic Staffing Agency has been the exclusive staffing agency for South Florida's BizBash Expo for the third year in a row! The Expo hosts the best of the best in the event industry including planners, designers, production and audio visual companies.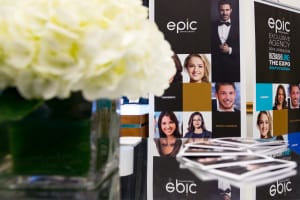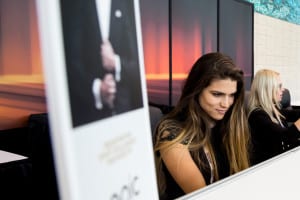 "We are always excited to be the first impression of this annual event, and glad we were able to be a part of something that puts the right people at the right place," said Andre Lira, as he walked his team of registration staff to their positions.
"It's all in the details," said Anthony Wark, Director of Operations. "There are big chairs that the team can sit in during the day, but we want them standing at eye level with the attendees, we want them alert and conveying a sense of urgency as everyone waits in line. A sense of service is the first priority."
The more-than-attractive and professional team took one day before the event to help set up "hand-out" bags, and train with a new iPad registration system.
Nicole Peck, Executive Vice President for BizBash commented: "It's a really clever contribution.  The guests can really get to experience Epic's credentials, and put Epic Staffing Agency front and center in demonstrating their services.  It was great working with such professionals, and we're excited to have them year after year."
For additional information, please call 786.646.9288 or 844.374.EPIC (3742).
---
MEDIA/PUBLICITY CONTACT:
Scott Allcock, Principal
EXCEL CREATIVE GROUP
Office: 888.503.1115